ISO50001 Ireland is an industry conference which will bring together approximately 120 senior management from Irish Business who are considering the transition to this International energy standard, but have yet to make the journey.
The theme/profile of this event is simply to create an exchange of information between organisations who are about to make the transition to ISO50001 and companies who have already made the transition. Our speakers have been carefully selected based on their experiences and knowledge of this standard and are keen to network with delegates in an effort to develop the standard further within Ireland.
For information on our 2013 ISO50001 Ireland event click programme.
_____________________________________________________________
Registration from 8.15am
_____________________________________________________________
At the last ISO50001 conference in the Aviva centre I applaud the great work being done in monitoring and saving energy across the energy spectrum. There was one aspect of the energy spectrum which I believe was not addressed namely the Quality issues of the electrical distribution system.
In the electrical distribution system the ISEN50160:2010apply. There are many studies available which highlight the cost to industry for poor power quality like "European Copper Institute www.Leonardo-energy.orgwho put the cost of poor power quality at €150 Billion in 2007.
The instrumentation and software is now available for suppliers, distribution networks and users to undertake the task of monitoring and implement the correct solutions based on the specific site requirements.
Complete Monitoring Services;
Power quality site surveys using Elspec's portable G4500 Black Box Analyser including report generation to all the relevant standards.
Fixed installation of the Elspec G4420 or G4430 Black Box Analyser and usingElspec's PQSCADA and Investigator Software for full visual monitoring and analysis including report generation to all the relevant standards.
Energy Saving Simulation Services;
Based on the Power Quality Survey data analysis we have a very accurate load profile over a long period of time and we can simulate our designed solutions to achieve savings of 8% in most instances.
Contact: Woodstock Ind. Est, Athy, Co. Kildare. Phone 05986 32088, Fax 05986 32804
_____________________________________________________________
RTS Heating and Cooling Services.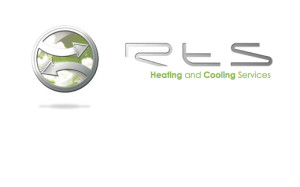 With over twenty years' experience in Energy Conscious design and specification for Heating, Cooling, Atex Ventilation and Lighting, we have often seen the budget requirements override the opportunity to reduce energy or implement new systems which are more efficient.
We now have the opportunity to offer a new form of funding to companies to do the right thing when it comes to implementing systems to best energy conservation practice.
Our colleagues in Sesco will be pleased to discuss how you can upgrade your Heating, Cooling, Ventilation, CHP and Lighting with no Capex or Opex implications for the duration of our "off balance sheet" funding programme for qualifying projects.
We look forward to detailing our HVAC and Lighting product offering from Daikin, Flextraction, Climavent, Luceco and RN Mechanical and your funding options.
_____________________________________________________________
Scannell Solutions

Quality, Environmental, Health & Safety (QEHS) – Management Software
Come join with many of our global clients who..
· Establish Risk & Build Controls around Legal Compliance obligations
· Build World Class QEHS Programmes
..by using enviroMANAGER's UNIQUE Fully Integrated Workflows
Fully mobile enabled, modular software with SaaS, Delivered or Hosted versions available to fulfil all IT preferences. Our team would be delighted to meet with you at our stand (No. 1), to show you how this unique integration can really make the difference.
ONE VENDOR, ONE SYSTEM, enviroMANAGER
www.scannellsolutions.com – Tel: +353 (0)21 230 7076 – E: sales@enviroscannell.com
_____________________________________________________________
EASi – Energy Automation Systems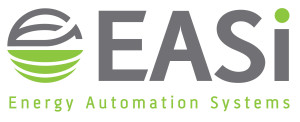 EASi are an Award Winning leading provider of LED Lighting focussed on tangible and measurable solutions to increase profits while Reducing Costs, Saving Resources and Protecting the Environment. At EASi we have standard and bespoke solutions to cater to every need. We have been Innovating in the Energy Efficient Lighting sector since 2004 and are one of the first, if not the first, Energy Efficiency Lighting companies in Ireland and the UK. Our Management and Engineering teams have over 100 years combined experience.
Ever since we started our business in 1998, the fundamental guiding principle of helping others by understanding their needs has driven everything we have done, everything we have said, and everything we have achieved. It has helped us create win-win situations in all of our relationships, with our employees, our suppliers and most of all, our customers.
And that is the benefit for everyone who comes into contact with EASi, because caring – being genuine and being reliable – breeds more than just business commitment. It breeds passion, belief and pride. And with these firmly rooted in our DNA, business excellence is an inevitable consequence.
We look forward to seeing you on our stand.
_____________________________________________________________
VERDE LED, headquartered in Ireland, is a market leader and one of the largest commercial LED Lighting manufacturers and suppliers in Europe.In operation since 2009, VERDE LEDhas quickly become the trusted LED Supplier of choice both in Ireland and Internationally.
VERDE LED has a global presence in the pharmaceutical, industrial, educational, data-centre, call-centre, sports, retail and commercial/office sectors.Focusing on quality design and certification, VERDE LEDproduct meets the most stringent specification requirements globally.
VERDE LED have a dedicated Design team who specialise in lighting design for new or existing facilities and a R&D Department optimising product development to ensure that the product range is of premium grade with the highest quality components, longest warranties and highest lumen output per watt available.
VERDE LED can provide clients with a full turnkey solution from initial lighting survey, product supply, installation and project finance options.
VERDE LED work directly with large corporations, architects, engineers, mechanical and electrical providers and government bodies.
All VERDE LED products have lighting design software files and case studies are available as a reference point for new and existing clients.
For more information you can get in touch with uson www.verdeled.com or +353 21 4861577
_____________________________________________________________
SSE Airtricity Energy Services

As many of our commercial partners are already ISO50001 accredited, SSE Airtricity Energy Services recognises first-hand the benefits of the
standard. We also recognise the challenges faced in implementing and maintaining it. Key to meeting this challenge is a sustained understanding of how, where and when energy is being consumed. Only then can opportunities for improvement be thoroughly explored and
exploited.
SSE Airtricity Energy Services are already assisting companies in their bid to achieve ISO50001 certification with IBEMS – a sophisticated monitoring and targeting system installed in many single and multi-site organisations across Ireland and the UK.
Now, through its latest product offering Plato, SSE Airtricity Energy Services can guide organisations through the implementation of ISO50001, and the energy auditing requirements for both SI 426 in Ireland and ESOS in the UK. Plato is an enterprise level energy ERP software platform designed for use throughout larger organisations to centralise all aspects of energy related projects, processes, data and compliance. Artificial intelligence workflow processes guide you through each step, simplifying the process of generating SI426 / ESOS and ISO50001 evidence packs, saving you significant time and administration costs.
Please visit Stand 3 for a demo of Plato and IBEMS, and speak to our Lead Energy Assessors about your obligations!
_____________________________________________________________
Cylon Controls is one of the largest independent manufacturers of building control systems in Europe, and a recognised international leader in the development of smart energy management systems for buildings for 30 years. Headquartered in Dublin, Cylon has a local presence in the UK, USA, Middle East, Germany, and China, with a network of 240 partners and over $2 billion of installations worldwide.
Active Energy Manager SaaS (software as a service) solution is a cloud based energy analytics and energy management tool to monitor multiple buildings in multiple locations. As an agnostic SaaS solution, Cylon Active Energy Manager can work with any building management system. In addition, Cylon offers a range of energy management solutions including Unitron building control systems (hardware & software); BACnet open protocol building control systems (hardware & software).
By utilising the existing controls infrastructure in a building, Cylon can help customers target improvements through analytics, alarms and reports accessible on any internet enabled device. Payback periods of as low as 6 weeks and energy savings of between 20% and 40% can be achieved with the Cylon Active Energy solution.
Cylon Active Energy Manager also supports the achievement and maintenance of ISO50001 Energy Management Standard.
_____________________________________________________________
PV Green is a innovative local company partnered with Germany's most innovative and well established Photo Voltaic companies. We pride ourselves on service and building long term relationships with all our clients. Our product pipe line includes renewable power generating systems and advanced high yield energy Storage solutions.
Never has it been easier to save money and become in charge of your own power generation and Storage. Our products will be able to give your company gauranteed long term savings.
The systems we provide is currently used by a large number of Global institutions ranging from Berlin's largest PV Roof top installation and NATO.
At PV Green we are able to provide the care and attention a Small company can provide but with the Backing of a Global Leader
PV Green is a innovative company partnered with one of Germany's most innovative well established Photo Voltaic companies. We pride ourselves on service and building long term relationships. Our product pipe line includes renewable systems for power generation and also for advanced high yield energy Storage. PV Green
______________________________________________________________
Generating Income | Reducing Costs Our team have in access of 80 years industry experience.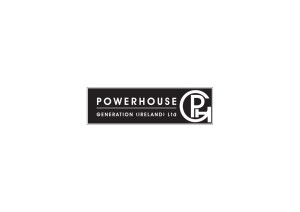 PowerHouse are licensed to trade in the Single Electricity Market on the Island of Ireland rewarding businesses for providing emergency reserve to the Grid through their ability to reduce demand if called upon to do so.
Payment within the DSU model tracks electricity demand and is based on the ability to displace this demand in whole or partially either by delaying a process, switching off plant, switching on embedded generation or a combination of all.
Commercial electricity consumers who participate in the DSU scheme ie Manufacturing facilities, Processing Plants, Cold Stores, Hotels and Hospitals etc throughout Ireland are already earning considerable revenue by agreeing to reduce demand when called upon, thus creating a new revenue stream for their business by utilising their existing assets.
PowerHouse also consult on a range of services including:
Power Quality Analysis G59/G10 applications and testing | Remote Control SCADA comms systems | Renewables and demand grid connection applications | Project management and testing up to 275kV | Cable fault location | Design and implementation of Control Systems | Smart Grid solutions | Wind Turbine and AD Plant grid connections
PowerHouse are ISO9001 and ISO14001 accredited.
To establish what your DSU payment would be please contact PowerHouse on (ROI) 01 6869488 (NI) 0044 2892 612612 info@powerhousegeneration.com
Visit our website at www.powerhousegeneration.ie
______________________________________________________________
Emergent Training

ISO 50001, the most robust globally recognised energy management standard, assists organisations to comply with their legal and regulatory requirements.
Central to the successful implementation of any energy management standard, including ISO 50001, is to make everyone within an organisation aware of their responsibilities.
Emergent Training provides innovative dynamic digital training programmes that fuse real life and virtual life to deliver persistent behavioural change within organisations.
Drawing on over 25 years of experience in the delivery of successful energy and sustainability initiatives across a wide range of sectors and environments, Emergent Training's EnMS Training Suite has been designed to complement ISO 50001 and other globally recognised energy and environmental standards.
The EnMS Training Suite contains 10 topics of 10-20 minutes each across three modules; Energy Responsible, Energy Manager and Being Sustainable.
Story telling, dynamic interaction and first-person experiences are intrinsic components of Emergent Training's behavioural change programmes, the benefits of which include:
Active learning
Cost effective learning
Motivated and enthusiastic users
Customisable
Learning outcome persistent
Cost effectively deployable at scale on any Learning Management System and cross platform compatible, Emergent Training's holistic behavioural change programmes deliver early wins and big savings.
______________________________________________________________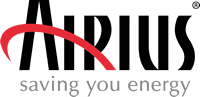 Airius – World Leaders in Destratification Systems – Balancing Temperatures In Buildings and Reducing Heating and Cooling Costs by up to 50%.
Electrical Mechanical Controls Ltd. will be exhibiting Airius destratification fans. Airius mission is to improve comfort, reduce energy costs, and increase indoor air quality through the use of their patented destratification products. The Airius process of thermal equalization consists of a series of ceiling mounted air turbines working in concert to address the destratification and air movement needs of most facilities ranging in height from 8 to 100 feet.
DESTRATIFICATION BENEFITS
Reduces heating/cooling costs by 20% – 50%
Rapid ROI 12-24 months
Low running costs 13 euro per annum
Works alongside all types of HVAC systems
Reduces wear on existing HVAC equipment
Recycles heat from machinery, lighting, heat gain etc.
Maintains optimum working / retail environment
Avoids draught disturbance
Small, versatile, unobtrusive units
Simple to install with no ducting required
Stand alone or BMS integrated
Minimal maintenance require
Destratification is quickly becoming recognised as the most ground-breaking, unique and cost-effective solution to reducing energy, which is supported by research conducted by utility giant DTE Energy, which found that thermal stratification is the single biggest waste of energy in buildings today.
______________________________________________________________
DaysE – Donate as you save energy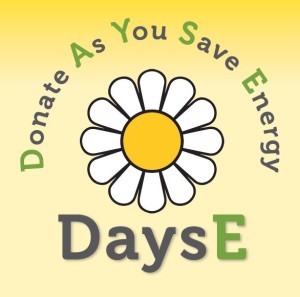 The 'Donate As You Save Energy' (DaysE) initiative is a 'win-win-win' means of encouraging energy consumers to reduce their energy demand whilst raising funds for others.
Funds are raised in a number of ways:
1: The model locally, taps into and extracts funding from the Irish 'energy credit' market where obligated parties (large utilities) are legislated to achieve energy efficiency targets annually. Energy consumers planning to reduce their energy demand are encouraged to pledge the resultant 'energy credits' to DaysE which in turn are traded with the obligated parties.
2: Fund raising through energy savings where companies or consumers are encouraged to donate a portion of the value of the energy saved as a result of engaging with DaysE
3: A combination of 1 & 2
Funds can be pledged towards either local or developing world projects.
A: A local beneficiary (non-profit organisation) to be used specifically for the reduction of energy consumption (leading to further energy credits 'the DaysE Chain effect')
or
B: For DaysE's international energy fund for the provision of energy in the developing world to be used specifically for poverty alleviation through renewable energy provision.
This in turn leads to lower carbon emissions and economic benefits for all involved.
For more information you can visit our website: www.dayse.org or email: info@dayse.org
______________________________________________________________
Enviroeye Consulting Engineers
Enviroeye Engineering Ltd is a mechanical & electrical engineering consulting company, founded in 2005.
We provide professional services to the Industrial & Commercial sectors. We act as the clients engineer from business case proposition to project commissioning & performance verification.
Our reputation has grown through successful project delivery within budget and achieving performance targets.
We have completed a wide variety of energy projects. On major projects, performance has been independently verified.
Our company philosophy is work in partnership with our clients to deliver successful projects, our track record is built on our company ethos, Customer Partnership & Service, Experienced based analysis, and Independent professional advice.
We Endeavour to go the extra mile with our clients and achieve project success.
Professional Services:
Business Case/ Feasibility studies

Identification/Application for Grant funding

Project specification/Tendering/Supervision/Commissioning

Identify best technology for the project

Project planning permission/Grid connections (Electrical & Gas)
Project Performance support

Long-term relationship to maintain high performance
Savings Verification Services Certified Measurement & Verification Professional(CMVP®)
Standards & Compliance

Implement Energy Standard ISO 50001
EU Energy Efficiency Directive SI 426
Energy Efficient Design IS 399
______________________________________________________________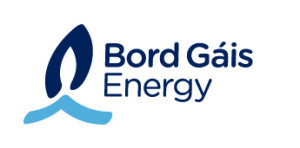 Bord Gáis Energy is one of Ireland's largest gas and electricity suppliers and is a leading provider of boiler services. Founded in 1976 we currently supply over 750,000 customers with energy in Ireland across all market segments and, to date, Bord Gáis Energy has successfully delivered over 1 million boiler services jobs.
Rising energy costs are a significant challenge for businesses in Ireland and energy costs can make up a significant portion of a company's overheads. At Bord Gáis Energy we are always working on new and innovative ways to help our business customers save energy and lower their bills.
BGE is committed to supporting energy efficiency initiatives and has set up a number of supports available to our customers who wish to partner with Bord Gáis Energy on their energy efficiency schemes in return for energy efficiency credits.
In order to improve the energy efficiency business case for our customers BGE can provide a financial contribution towards the capital cost of a project. The value of the financial support available for each project will be calculated based on the total volume of credits available to BGE.
To learn more about our service offering come visit us at our stand.
______________________________________________________________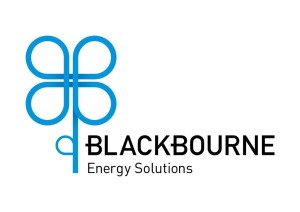 At Blackbourne Energy Solutions we provide highly innovative, retrofit, site-specific, energy efficiency solutions for our customers. Typically reducing the energy footprint of a site or building by between 30% and 70%.We supply customers with everything from energy efficient lighting – voltage optimization – solar PV – lighting management systems – energy management systems- wireless BMS.
The company combines over 55 years' experience in M&E contracting, facilities management and energy solutions. They have brought together a portfolio of products and solutions which will reduce costs whilst maintaining quality; something which is of increasing interest to any industry facing a competitive environment and rising energy costs.
Investment in our energy-efficient technologies will offer additional benefits, such as quality improvement, increased production and improved process efficiency, which will lead to further productivity gains.
We offer our clients bespoke EPC and fully financed options with guaranteed savings to ensure they get a robust high performance solution for their premises and business.
Working with a leading partner, such as Blackbourne, allows you to develop your business, reduce your energy cost and carbon emissions through the best services and proven technological solutions.
If you would like more information on our product ranges and applications visit
www.blackbourne.co.uk/technologies or email energysolutions@blackbourne.co.uk
______________________________________________________________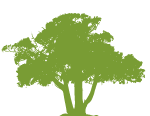 Clare Energy has 20 Commercial Building Energy Engineers covering Ireland (located in Galway Limerick, Dublin, Cork), the UK (London) , Germany (Munich, Cologne, Hamburg), Spain (Barcelona, Madrid) France (Paris) and Italy (Milan).
Clients include Savills, BDO, KPMG, Ernst & Young, PWC, Grant Thornton, Enterprise Ireland, AIB, Zimmer, and Mincon. .
Offerings is Commercial BER , Energy Audits and ISO15001 Certification. We can save companies up to 40% and we have preferred rate as low as €0.14 per kw/hr with a major utility company.
The key to our offering is our Energy Conservation Savings Contractual Liability Insurance see attached paper Pg 275 for full details.
All our engineers are also on the preferred SEAI List for ISO 150001 implementation. It's expected 500 entities in Ireland (ie over 250 employees or €50Millon in Turnover will need to comply to SI:426 by Jan 2015 and we have engaged Enterprise Ireland with respect to this implementation with their Green Plus Offering for business.
______________________________________________________________

DCS Group provide the following services to our clients: Energy Software Systems, Energy Solutions – data standardisation, asset surveys, identification of opportunities. Managed Solutions ( installation, training & awareness). Carbon Foot-Printing/ Verification. ISO 50001 & Legal Compliance.
Through our interactive web based energy portal, DCS Group will compile raw data from the clients business centre and provide a detailed and accurate report of current energy usage across a spectrum of business activities.
DCS Group will undertake concise surveys of all business units across all sites. This information will enable the identification of current energy inefficiencies and energy reduction cost saving opportunities.
DCS Group will implement policies, procedures and strategies to achieve compliance with the European Energy Directive Article 8 and ISO 50001 International Accreditation.
Through forming a lasting energy partnership with our clients we help to continually evolve the practices and processes of our clients achieving a more environmentally, socially responsible and efficient business.
______________________________________________________________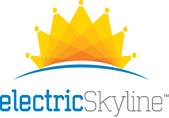 Electric Skyline Limited has been involved in various aspects of Lighting since 2007 and grown dramatically since then. Electric Skyline was established by three directors who between them have 60 years of experience in lighting. Electric Skyline specialise in internal lighting, public lighting and sports lighting across Ireland. We currently maintain the public lights for several local authorities throughout Ireland and also design and install LED projects for these local authorities. We work alongside our customers in their efforts to reduce their energy costs and carbon footprint. Our attentive and precise planning has helped us become one of Irelands leading Lighting Company. We have recently been accredited with ISO 9001, ISO 14001 and OHSAS 18001 in addition to these high achievements we also work alongside companies that aim to achieve ISO 50001. Electric Skyline completed work on the NUIG LED project, the Westport Greenway and worked closely with Allergan Pharmaceutical and An Post.
The key aim for Electric Skyline Limited is to provide high quality service in all aspects of lighting. Electric Skyline studies intensely on developing its services by increased staff training, testing new and exciting products and heightened health & safety. Electric Skyline prides itself on achieving and surpassing targets and a smooth transition to cost and energy efficient light. For a survey and lighting energy analysis contact us at info@electricskyline.ie or phone 094-9360954.
________________________________________________________________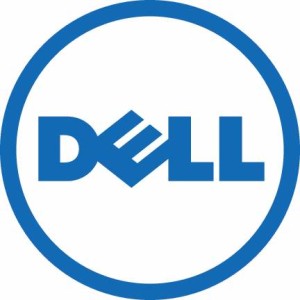 Dell helps its customers achieve their own environmental goals. We've created a series of tools that help IT professionals assess their current operations and uncover ways to improve.
Dell's Free Tools

Energy Calculators
Energy efficiency benefits the environment and lowers the total cost of equipment ownership by reducing power consumption.
Client Energy Savings Calculator http://dell.to/18JPR3r
Data Centre Capacity Planner http://dell.to/1BDgmCJ
Monitor Power Savings Calculator http://dell.to/1EeIj45
Dell Services

Virtualisation
Organizations large and small are turning to virtualization as a means of consolidation to fewer, higher-performing servers. This approach not only reduces the amount of equipment needed, but also decreases power consumption, cooling requirements and data center square footage. Dell helps ensure customers' transition to virtualization will be smooth and efficient by tailoring a solution that makes sense for their budgets, staffs and businesses.
Learn more at http://www.dell.com/learn/us/en/555/virtual-data-center
Energy Smart Data Centre Optimisation Assessment
Dell helps customers achieve energy efficiency in existing facilities and newly acquired data centres. We perform comprehensive assessments and develop customized remediation plans to reduce energy use in heating, ventilating and air-conditioning (HVAC), and power delivery systems.
______________________________________________________________
Screenguard Green Energy will be demonstrating the EnergyLogix Realtime Energy Monitoring and Control System.
The EnergyLogix system is designed for retrofit solutions and has three major components. The first component is the master appliance which allows you to connect in virtually any smart meter or pulse count meter for electricity, gas, water etc. This master appliance also allows you to monitor any Voltage Optimisation system to record the realtime savings that are actually being generated
The EnergyLogix Node is the second component which is designed to be installed out at the individual socket level. Each node provides realtime monitoring on a circuit up to 16 Amps but, more importantly, can physically turn the power on and off by time of day. This brings small power control down to the socket level and allows things like compressors, computers, boilers etc. to be powered off when required.
The EnergyLogix Workstation Software is the third component which is designed to monitor workstation usage for occupancy. The EnergyLogix system can automatically gracefully power down computers if nobody is present and use that occupancy information to switch off lights and heat and also feed that information into any Cylon BMS system.
A dedicated remote temperature monitoring system for Legionella, including web
• A multi-site, remote temperature monitoring system to support Legionella management
• Web-based management software
• Embedded alarms and reporting for compliance
• Easy to fit, wireless temperature sensors
• Standalone solution or available as part of a tailored EnergyLogix energy management platform
Benefits
• Improve frequency and accuracy of temperature collection process
• Support ASCoP compliance to mitigate risk
• Save millions of pounds by automating collection process, significantly reduce operational costs
• Save 1000s of man-hours with automated reports
• Remove millions of road miles to reduce carbon
Energy monitoring can highlight areas of high energy usage but it must be combined with control to produce any savings. Contact us at 01 4263000 or www.screenguardgreen.com
_____________________________________________________________
As part of the Better Energy Programme the Irish Government has placed an obligation on key energy utilities, fuel importers and named market players to meet specified energy saving targets as part of a multi annual programme. ENPROVA have been set up by the Irish Petroleum Industry Association (IPIA) to achieve these targets. IPIA members include companies like Topaz, Maxol, EMO, TOP, Philips 66 and Inver.
In order to meet these obligations we are required to become actively involved in aiding and incentivising organisations to achieve energy savings, and maximise their effect. We see ISO 50001 as an intricate part of this process and would be interested in discussing how we can help organisations achieve and maintain their certification. We are actively involved in the implementation and maintenance of systems for NUIG, Carbery Food Products and UCC. Our engagement with the organisation can take many and varied forms, but is agreed on a case by case bases to ensure best value for the organisation. If you would like to discuss this more feel free to visit us at our stand, or alternatively you can also contact us by email dermot.byrne@reil.ie. We hope you enjoy the conference.
_____________________________________________________________
Certification Europe

Our accreditation means that we have been independently assessed as possessing the expertise and competency to audit and certify to each of the listed standards on our website. Organisations who are seeking to have a system certified to an international standard should ensure that the assessment and certification is carried out by a competent accredited body. This means that the certification body providing the service is accredited and can provide evidence that it has the expertise, skills, proven knowledge of the standard and itself operates a quality service.
A national accreditation body exists in most countries to perform the task of approving, monitoring and auditing certification services. National authorities liaise through an international forum (www.iaf.nu) to ensure that international standards are adopted in a uniform manner to enable international recognition.
Certification Europe has achieved formal accreditation in the following standards:
ISO 9001 – Quality Management Systems Certification
ISO 14001 – Environmental Management Systems Certification
OHSAS 18801 –
ISO 20000-1 – IT Service Management Systems Certification
BS 25999 – Business Continuity Management Systems Certification
ISO 27001 – Information Security Management Systems Certification
ISO 22301 –
ISO 20121 –
ISO 50001 – Energy Management Systems Certification
DIR 93/1999/EU – Electronic Signatures Certification
APACS Standard 55 – Accredited Cheque Printers
World Lottery Association Security Control Standard
_____________________________________________________________
Environment & Energy Management
Ireland's leading publication dedicated to every aspect of environmental management and energy efficiency at industrial, commercial and municipal levels.
For over 11 years Environment & Energy Management has provided it's growing readership (now 12,000) with analysis and insight into the latest technologies and services available within Ireland, while our editorial team focus heavily on investment, business profiles and the future of the energy sector in this country.
As a publication written by acknowledged experts in their fields, Environment & Energy Management is disseminated to a controlled and targeted readership of over 12,000 key decision makers in Central & Local Government, the Professional/Services Sector (including Environmental Consultants, Engineers, Laboratories, all Third Level and other training/research Organisations, the Legal Profession and Agencies specialising in environmental protection and energy efficiency) – and, with particular attention to Small & Medium Enterprises, all sectors of Irish industry as follows: Food & Beverage; Pharmaceutical; Chemical; Medical; Electronics; Plastics; Packaging; Motor & Transport; Finance & Insurance; Textiles; Agriculture and Tourism.
_____________________________________________________________
Authentic Energy

Authentic are independent energy advisors. We do not sell or endorse any one technology, fuel or energy source. We follow EMPI – Energy Management Professional Practice – and IMCA guidelines.
Our credo: The greenest and most profitable energy, is the energy you do not use
_____________________________________________________________
_____________________________________________________
To reserve your delegate seat at ISO50001 Ireland simply email Ronan or Rachel indicating same and confirmation will be forwarded to you without delay.