ISO50001 Ireland 2021 virtual event aims to attract senior-level executives

and decision-makers from all sectors of Irish industry and create an environment in which to network, do business and access knowledge on the latest developments, trends, strategies and policies relating to this International standard.
ISO50001 Ireland will bring together delegates who are considering the transition to this International standard, but yet to make the journey. We have identified these companies through exhaustive research and considerable investment, making this event a must attend conference for any organisation working to achieve energy efficiency. In addition to the conference a small number of technology suppliers will be on hand to answer any technical questions our delegates and speakers may have.
With experience gained from over 11 years in servicing the energy sector within Ireland, we will ensure the attendance of the highest quality delegate of delegate and maintain an environment conducive too;
Addressing highly topical issues from a practical perspective.
Provide top international as well as national speakers
Focus on the latest concepts, technologies and applications
Provide an atmosphere of networking between senior executives
Our Delegate Profile: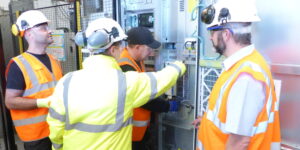 Facility Managers
EHS Managers
Energy Leads
Operations Directors
Production Managers
Financial Controls
Directors
Managing Directors
Should you have any comments/questions please feel free to contact paula@boxmedia.ie or + 353 46 9773434.