ISO50001 Ireland is an industry conference which will bring together approximately 200 senior management from Irish Business who are considering the transition to this International energy standard, but have yet to make the journey.
The theme/profile of this event is simply to create an exchange of information between organisations who are about to make the transition to ISO50001 and companies who have already made the transition. Our speakers have been carefully selected based on their experiences and knowledge of this standard and are keen to network with delegates in an effort to develop the standard further within Ireland.
_____________________________________________________________
Antaris Consulting

Antaris Consulting are the leading experts in management systems such as ISO 9001 Quality Management System, ISO 14001 Environmental Management System, ISO 45001 Occupational Health and Safety Management System, ISO 50001 Energy Management System, ISO 27001 Information Security Management System, ISO 55001 Asset Management System, ISO 17025 Standard for testing and calibration laboratories and ISO 22000 Food Safety Management System. In addition Antaris offer consultancy service in business continuity and crisis management, IPC Licencing, SEVESO, ATEX , HAZOP and Environmental Sustainability.
Antaris also offer Professional Training and Development Services. Many of our training courses are certified by specialist professional institutions, such as NEBOSH, IOSH, IRCA and IEMA. All of our tutors have third-level certification in training and extensive working experience in their areas of expertise. We partner with SQT Training Ltd. to develop and deliver a world-class training experience.
_____________________________________________________________

BONNER
For over 40 years, Bonner has been working with clients, across a range of industries, providing them with the highest levels of service and solutions for all their instrumentation, calibration and automation requirements.
We bring together all the components required to efficiently run an advanced, modern facility from measuring to control and then to utilise the data gathered through a number of systems and reporting tools.
Our goal is to be a trusted partner to our clients that can bring digital process automation systems that can be supported with our professional instrumentation and automation services.
_____________________________________________________________
Central Solutions Limited
At Central Solutions our expertise is in designing and delivering world class solutions for our clients that deliver optimum efficiencies and drive transformational change.

We work with large private sector companies and public sector organisations across 3 main areas:
– Sustainability Programmes
– Enterprise Solutions
– Online Learning
Our Core Areas of expertise include: –
– Client Strategy & Programme Development
– Water & Energy Mapping & Management
– Lean & Six Sigma Programmes (Utilities, IT & Business Process Optimisation)
– Metering, Monitoring & Reporting
– Standards Certification
– Big Data & Business Intelligence Solutions
– Regulatory, Standards, Operations & Behavioural Change eLearning
In Ireland, we also manage a number of National Support Programmes including: –
– EPA Large Water Users Community of Practice
– Lean Water & Energy Skillnet
We are also approved consultants under Enterprise Ireland and IDA Lean / Green Support Programmes.
_________________________________________________________
Certification Europe

Certification Europe founded in 1999 is an internationally accredited certification body based in Dublin with offices in London, Italy and Japan. We work with organisations across the globe to achieve ISO Certification plus provide training on a variety of management systems from Quality  Management, Health & Safety to Energy Management and Information Security.
_________________________________________________________
CIM
CIM creates innovative building analytics software that helps people run large buildings at their peak performance. Our award-winning PEAK platform integrates building intelligence, machine learning and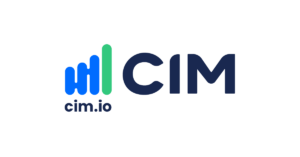 technical engineering support to improve efficiency, sustainability and safety across property portfolios.
PEAK helps companies on their ISO50001 journey by centralising data collection, streamlining EnPi reporting, identifying opportunities for improvement with existing facilities equipment, preventing equipment performance deterioration over time, and increasing the energy awareness internally.
Our customers include manufacturing sites, large real estate investment trusts, governments, major cultural institutions and property portfolio owners and operators. We have offices in Australia and Ireland.
CIM's Irish management team have been involved in multiple ISO50001 site certifications and now use a combination of PEAK and their cumulative experience to help our clients successfully navigate the process of becoming certified, or regaining certification.
_____________________________________________________________
EMC Ltd.
A: RACMET Press Fitting systems:
Benefits:
• Exceptional Fast Joining Method
• No Heat Input , No fire Hazard
• Leak Proof
• Suitable for Gases and Liquids
• Reach their full Structural Integrity immediately
• One Principle for different Mediums.
_____________________________________________________________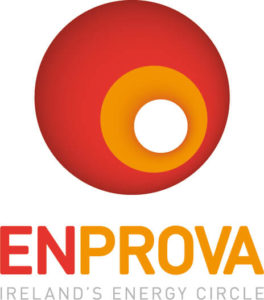 Enprova
As part of the Better Energy Programme the Irish Government has placed an obligation on key energy utilities, fuel importers and named market players to meet specified energy saving targets as part of a multi-annual programme. ENPROVA has been set up by the Irish Petroleum Industry Association (IPIA) to achieve these targets.
In order to meet these obligations we are required to become actively involved in aiding and incentivising organisations to achieve energy savings, and maximise their effect. These savings can be achieved anywhere energy usage can be reduced, therefore we are interested in discussing energy reductions that commercial, industrial and transport companies may be achieving in their businesses.
Our engagement with the organisation can take many and varied forms, but is agreed on a case by case basis to ensure best value for the organisation. If you would like to discuss this more feel free to visit us at our stand, or alternatively you can also contact us by email dermot.byrne@reil.ie. We hope you enjoy the conference.
__________________________________________________
Enviroeye Engineering Limited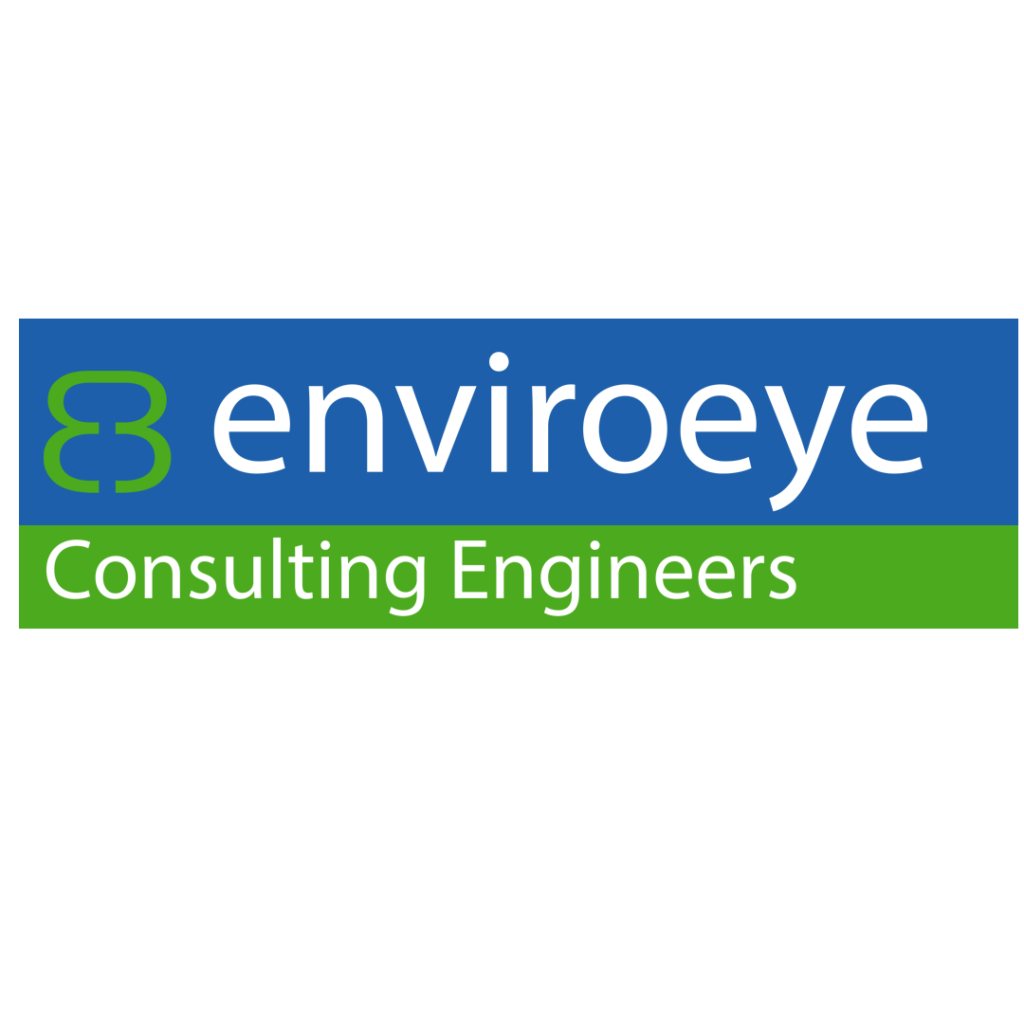 Enviroeye Engineering Ltd is a mechanical and electrical consulting engineering Company founded in 2005. We provide professional services to the Industrial and Commercial sectors.
We act as the clients engineer from business case proposition to project commissioning and performance evaluation. Our reputation has grown through successful project delivery within Budget and achieving performance targets. We have completed a wide variety of energy projects.
On our major projects, performance has been independently verified. Our Company philosophy is work in partnership with our clients to deliver successful projects, our track record is built on our Company ethos, Customer Partnership and Service, Experienced based analysis, and Independent professional advice.
We endeavour to go the extra mile with our clients and achieve project success.
Our Professional Services include: Business case / Feasibility studies, Identification / Application for grant funding, Project specification / tendering / supervision / commissioning, Energy Management Systems (EnMS) Standards (ISO 50001), Savings Verification Services Certified Measurement and Verification Professionals (CMVP®).
__________________________________________________
Environment & Energy Management

Ireland's leading publication dedicated to every aspect of environmental management and energy efficiency at industrial, commercial and municipal levels.
For over 11 years Environment & Energy Management has provided it's growing readership (now 12,000) with analysis and insight into the latest technologies and services available within Ireland, while our editorial team focus heavily on investment, business profiles and the future of the energy sector in this country.
As a publication written by acknowledged experts in their fields, Environment & Energy Management is disseminated to a controlled and targeted readership of over 12,000 key decision makers in Central & Local Government, the Professional/Services Sector (including Environmental Consultants, Engineers, Laboratories, all Third Level and other training/research Organisations, the Legal Profession and Agencies specialising in environmental protection and energy efficiency) – and, with particular attention to Small & Medium Enterprises, all sectors of Irish industry as follows: Food & Beverage; Pharmaceutical; Chemical; Medical; Electronics; Plastics; Packaging; Motor & Transport; Finance & Insurance; Textiles; Agriculture and Tourism.
_____________________________________________________________
IMSM Ltd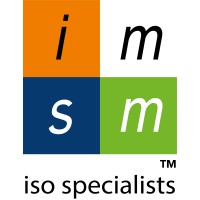 IMSM support organisations around the world in gaining ISO certification and new business opportunities. An ISO certification is a recognised mark of quality, improving your business by producing consistent standards of quality to meet customer's requirements. By streamlining internal processes and adopting a strong customer focus, it will improve competitiveness leading to a higher profit potential.
Our experienced assessors offer a flexible approach towards implementing a full support service for your business. Delivering design, documentation, and internal audit training, fitting around your requirements and schedule. IMSM ensures the steps to ISO certification are achievable and hassle-free.
The European Foundation for Quality Management (EFQM) awarded IMSM 'Recognized for Excellence 5*', as a mark of their excellence and quality. IMSM have also received recognition as a CSR world leader in honour of their appreciation and commitment to the corporate social responsibility program.
_____________________________________________________________
Kempston Controls Ireland

Kempston Controls was established in 1940 as a specialist distributor of American manufactured components. This business has been developed over the years to service the needs of a much broader audience, and through the careful choice of franchises, Kempston Controls has become a specialist technical distributor of electrical components, with an enviable reputation for stock and service.
_____________________________________________________________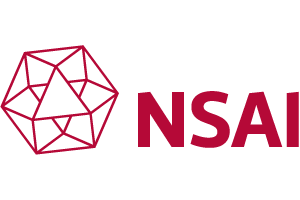 National Standards Authority of Ireland
NSAI offers a comprehensive range of management system services to internationally recognized standards including ISO 50001 Energy Management.
ISO 50001 Energy Management System is suitable for all businesses regardless of their size, geography or industry. It is particularly effective though if the business operates in an energy intensive industry or one that faces green house gas (GHG) emissions regulation or legislation. ISO 50001 formalizes energy policies and objectives and embeds them into energy efficient thinking throughout the organization.
I.S. EN ISO 50001 Energy Management Standard is compatible with the widely used I.S. EN ISO 9001 Quality Management Standard and I.S. EN ISO 14001 Environmental Management Standard. It is easy to integrate it with other ISO certifications due to its similar structure. It has international recognition and is now considered the benchmark standard worldwide for Energy Management.
For further information contact NSAI Certification Department on T. 01 8073800 E. certification@nsai.ie W. www.nsai.ie
________________________________________________
SQT Training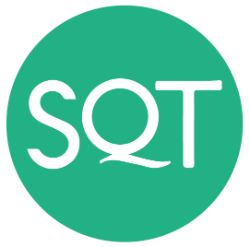 SQT is a training partner rather than a provider of courses. We seek to make a significant and measurable contribution to the organisations we work with. For 30 years we have brought the latest thinking, the leading techniques and the most accomplished industry trainers into ambitious organisations, large and small, throughout Ireland, the UK and Europe.
Learn From Leaders
All our tutors are hand-picked, experienced, industry experts so clients can learn from leaders. Our expert Environment and Energy tutors come from diverse sectors as these issues affect every industry, organisation, community and person. They will guide you through legislation, implementation, compliance and beyond in a way that is clear and deeply practical. Their technical knowledge is supported by practical, real world experience that makes a tangible difference to daily problems faced in industry.
________________________________________________