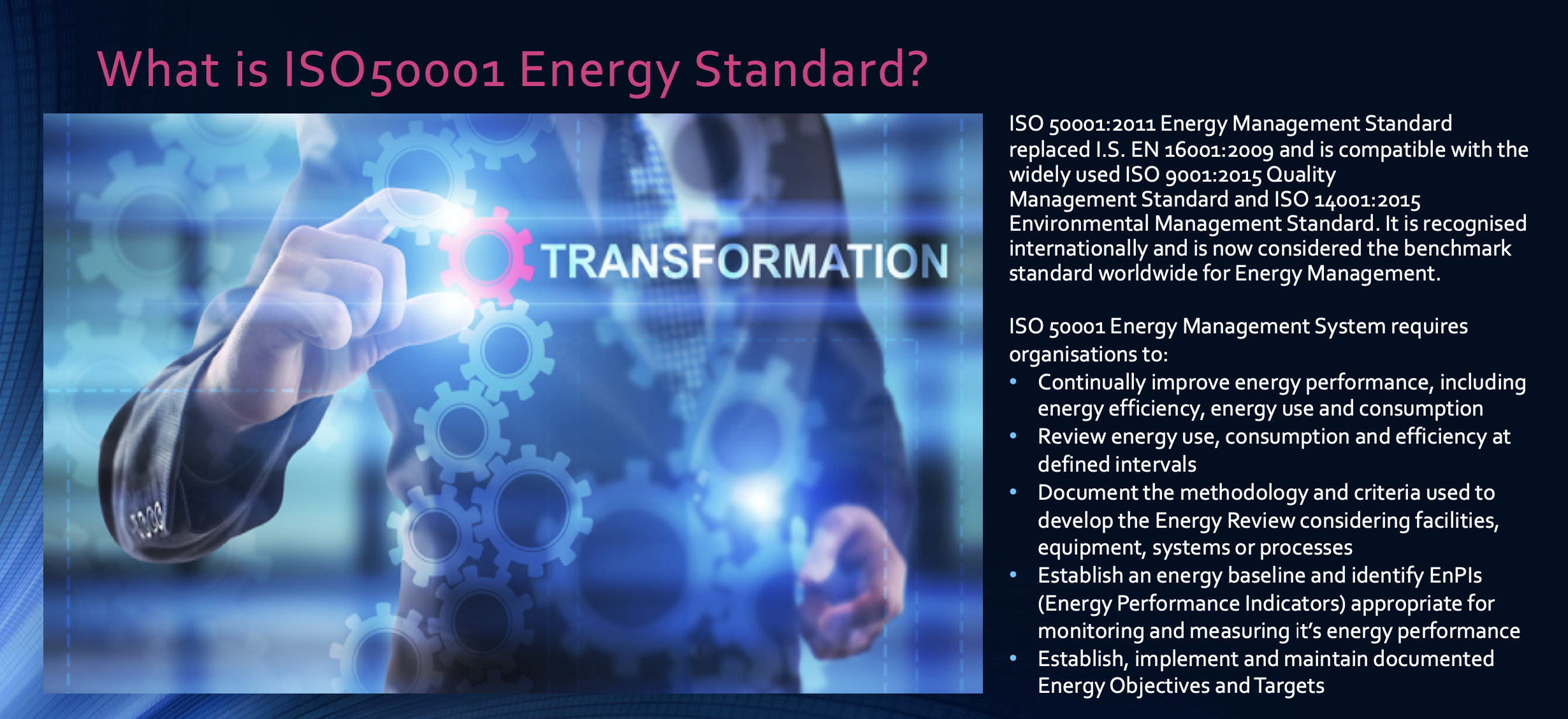 The adoption of the ISO 50001 energy management system standard by the International Standards Organisation (ISO) served to unite the previously separate national standards and provide a structured, globally accepted approach to the management of energy. While the standard has been implemented at over 1000 sites worldwide, recently ISO decided that all their management system standards should be revised by converting them to a uniform high-level structure. The new structure will yield improved results and harmonise different management system standards implemented by an organisation.
ISO 50001 provides a framework for establishing energy management best practice to help organisations to improve their energy efficiency in a logical, controlled and systematic way. The purpose of the International Standard ISO 50001 is to enable organizations to establish the systems and processes necessary to improve energy performance, including energy efficiency, use, and consumption. The energy standard specifies that an organisation must integrate an energy management system (enMS) within the organisation in conjunction with establishing and instigating an energy policy, objectives, targets, and action plans, which take into account legal requirements and information related to significant energy use. The energy standard is applicable to organisations both large and small, irrespective of geographical, cultural or social conditions.
ISO 50001 has been structured to be aligned with other popular industry management system standards so it is possible integrate an energy management system (EnMS) with your existing management system(s).