ISO50001 Ireland is an industry conference which will bring together approximately 300 senior management from Irish Business who are considering the transition to this International energy standard, but have yet to make the journey.
The theme/profile of this event is simply to create an exchange of information between organisations who are about to make the transition to ISO50001 and companies who have already made the transition. Our speakers have been carefully selected based on their experiences and knowledge of this standard and are keen to network with delegates in an effort to develop the standard further within Ireland.
___________________________________________
Conor Molloy – AEMS – Event Chairman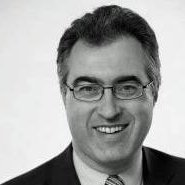 Conor Molloy, is an independent energy advisor with an MSc in Energy Management and Renewable energy from University of Ulster, he is a Certified Energy Manager (CEM), Measurement & Verification professional (CMVP) and trainer for ISO50001.
Conor is a founding member of Energy Management Professionals Ireland (EMPI), and has been accepted as a member of the Association of Energy Engineers, CILT, FTAI, IMCA and EVO.
In recent times, he has trained ESOS Lead Assessors in Transport Energy Auditing at the request of the UK Government's Environment Agency, led the publication of EN 16247-4 Europe's transport energy audit standard and contributed to ISO50004.
Since 2005, Conor's day job has been helping business save fuel and manage their energy usage for profit and reduced emissions.
___________________________________________
Clive Derham – Garda Siochana – Facility Manager
Clive Derham is Facilities Manager and a serving Police Officer with An Garda Síochána, based at national Headquarters, Phoenix Park, Dublin. Originally, a military garrison, Garda Headquarters is a Victorian Heritage stone Complex, dating from 1850, The Complex is operational, 24×7 hrs with 365 operations, housing Architecture, that supports national Security and Information Systems, The Complex is challenging, in housing many key components of National State Security in one physical strategic location. Clive fulfils a multi discipline role with which demands fastracking solutions in a challenging environment.
With a national reach, AGS Energy commitments and potential environmental impacts are as diverse as they are challenging, ranging from operational policing to fleet transport, aircraft to water transport services. These Drivers has provided a platform for the selection of Garda HQ for successful phased Implementation of international best practice Energy Management system (ISO 500001).The implementation of ISO 50001 will assist Garda HQ initially, and secondly, in other significant Police energy use, high spend, centres to achieving best practice energy management and internationally recognized excellence. An Garda Síochána is one the first Police Forces in the world to achieve the ISO 500001 standard.
Clive was educated at University College Dublin, holds other third level & fourth level qualifications and is a certified member of BIFM.
___________________________________________
Stephen Collier – Maintenance & Services Manager – Dublin Port Company

Maintenance and Services Manager to Dublin Port Company, A Mechatronics Engineer with many years worked internationally as an Electrical and Instrumentation Engineer in Oil and Gas production plants both on and off Shore. Became Employed by Dublin Port Company in 2013 taking on  reliability and maintenance of Dublin Ports Critical assets ranging from Ro-Ro infrastructure, Oil and Gas Facilities, Floating Craft to navigationaids.Dublin Ports 10Kv electrical network also falls under the remit of the Maintenance and services Manager and in turn the Energy Management of The Port.
The Implementation of ISO50001 aids the  Sustainability of Dublin Port, ensuring that the Port can exist and operate at a rate which meets present human needs and demands and can expand to meet future needs while preserving the environment. Dublin Port Company together with our stakeholders' participation, including port users, works towards ensuring a sustainable port constructed on sustainable operations, activities and developments.
___________________________________________
Pat Mehigan – Energy & Utilities Manager – University College Cork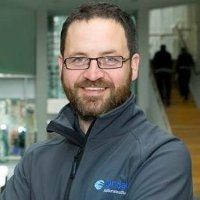 Energy and Utility Manger for University College Cork, home to the worlds first green campus and the world's first certified ISO 50001 University.
Responsible for the management of energy consumption across the University with a focus on reducing energy wastage, improving energy efficiency and creating a culture of sustainability across the University, including staff, students, suppliers and the community, ensuring that the energy costs and the environmental impact of University College Cork is kept to the absolute minimum.
___________________________________________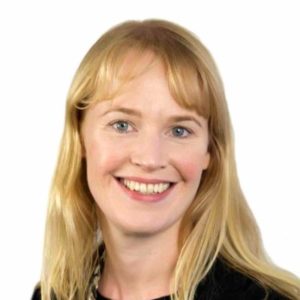 Karen Coyle – Energy & Environmental Manager – AIB
Karen Coyle is Energy& Environmental Manager for Allied Irish Bank plc, with responsibility for all of their sitesin Ireland, Northern Ireland and the UK. AIB have implemented ISO 50001 and 14001 across their head office locations. AIB have won 8 energy and environmental awards in recent years including 2017 Large Green Organisation of the year, 2016 Sustainability team of the year and the 2015 overall Pakman award.
Karen isa Certified Energy Manager (CEM) and a member of the Institute of Engineers. Karen has 10 years'specific experience in Energy & Environmental Management across Ireland and the UK being Group Energy Manager for Monaghan Mushrooms prior to joining AIB. Karen is experienced in Energy Procurement, EnMS implementation, energy reduction project implementation and sustainability strategy development. Karen is a graduate of The Queens University of Belfast in Chemical & Food Engineering and completed a postgrad in Renewable Energy Systems in Dundalk IT and is presently studying for an MBA in Trinity College.
___________________________________________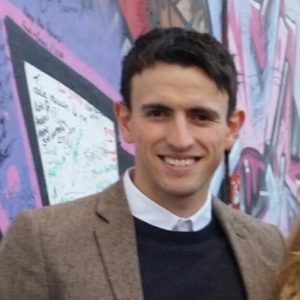 SEAI – Jason Doherty – Programme Executive (EXEED Certified program & ISO 50001 EnMS)
Jason is a Programme Executive with Sustainable Energy Authority of Ireland (SEAI). Since joining SEAI in 2014, Jason has previously worked with the Energy Demand Management team helping to deliver a range of supports to the public and private sector.
Jason is now working with the Development team and primarily focusing on the EXEED (Excellence in Energy Efficiency Design) Certified Programme development along with leading the implementation and continual improvement of SEAI's ISO 50001 Energy management system standard.
Jason is currently acting as energy efficiency design owner for a pilot EXEED demonstration project SEAI are implementing at their Dublin office in Wilton Park House. This role requires the co-ordination, review and management of key project requirements while also being accountable to top management for implementing the requirements of the standard within the design project application.
Jason is also heavily involved in the development of the EXEED certification scheme and will be focusing on delivering an effective body of knowledge for EXEED in 2017 to improve understanding, awareness and specific requirements of the program. This will likely be achieved through technical bulletins, case studies, presentation slides, brochures and FAQ's.
Jason graduated from National University of Ireland, Galway and Dublin Institute of Technology with a bachelor's degree in Civil Engineering and a master's degree in Energy Management respectively.
___________________________________________

Ian Clarke – Energy Manager – Dublin Airport Authority
Ian Clarke is the Energy Manager at Dublin Airport with responsibility for matters relating to energy consumption and regulatory compliance. This includes the planning, regulation, monitoring, development and management of energy use at Dublin Airport.
Energy strategy and policy making at the airport is central to Ian's role with capital expenditure and energy efficiency projects
being a core element. Ian is heavily involved in the continuous improvement projects, energy budgeting and external collaboration with business partners (MECEng CEM).
___________________________________________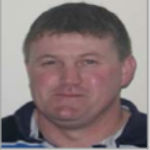 Ian Boylan – Association of Energy Engineers
– Auditing for effectiveness – based on evidence not opinion – where do you start?
– Verification of savings & verification of the action plan.
– Should the non-meeting of an EnPI be a non – conformance or not?
– How do you establish the base line, and do I need to adjust the base line in response to business changes?
– Auditor competence and independence.
___________________________________________
Andrés Fellenberg v.d.Molen – Director & Senior Lead Auditor – GreenPartner (Netherlands  & Chile)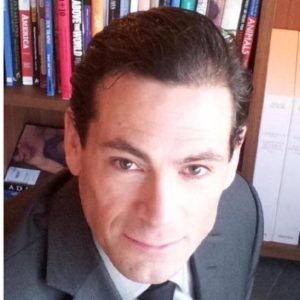 Andres Fellenberg has a passion for hotels and is an expert in Sustainability and Energy Efficiency for the hotel industry.  Since the start of his career in the hospitality industry as a guest service agent, Andres has worked in every aspect of hotel operations. This combined with the new emphasis on green certification within the hotel industry, has changed completely his approach to the classical way of managing hotel operations. This new approach, combined with his experience, resulted in the founding of GreenPartner, a company focused solely on green certification for the hotel business and allowing him to share his vision of green hotel operations.
Andres is also Technical Director for the Global Sustainable Tourism Council (GSTC) and is a lead auditor, trainer, consultant and implementer for many of the leading hotel and tourism industry sustainability certifications including Green Key Travelife (part of ABTA UK) and EarthCheck.
GreenPartner have recently partnered with Enerit to deliver a unique sustainability and ISO 50001 certification services to the hotel industry. Andres will present a case study on the sustainability and certification process of large hotel property management company in Germany. This includes the challenges with implementing an energy management and sustainability practices across a large portfolio of properties.
___________________________________________
Noel Gavigan – Executive Officer – Irish BioEnergy Association
Member of the IrBEA Management and Executive committee since 2006.
Responsible for the implementation of a number of IrBEA projects including:
Biogas3 – 2 Year European project across 7 countries promoting the use of small scale biogas plants to utilise onsite waste materials and produce energy for self sufficiency on farms and in food processing facilities. www.biogas3.eu
Wood Fuel Quality Assurance Scheme – Introducing and implementing quality control measures for wood fuel producers in Ireland culminating in independent certification of wood fuel supply. www.wfqa.org
Biomass Trade Centres II – Promotion of the development of trading centres for wood fuels across 9 EU countries, this 3 year project was very successful assisting setting up over a dozen trade centers in Ireland.
In addition to the above I have also played a central role in the Development of IrBEA's Draft Digestate Standard, the Economic Benefits of BioEnergy report, Animal By-Products Regulations for Anerobic Digestion, and many other key publications.
In addition to the above I have acted as contact point for all members and non-members, and all technical queries relating to bioenergy. I have co-organised the IrBEA Annual National BioEnergy Conference since 2010, and have organised numerous smaller conferences, workshops, training events, meetings and field tours.
__________________________________________
Caroline Geoghegan – ISO Consultant – CG Business Consulting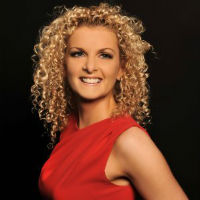 CG Business Consulting was founded in 2009 by Caroline Geoghegan. Caroline is a Chartered Quality Professional with over 16 years of experience in advisory and management roles within the construction, banking, finance, insurance and consultancy sectors.
Caroline holds a B.A. in Business Studies, a Safety, Health and Environmental Diploma, is a Certified Lead Auditor and holds a Master Trainer Certificate from the Irish Management Institute (IMI).
Caroline has significant experience in developing and delivering ISO Management Systems, she has worked with hundreds of businesses in Ireland, UK and America where she assisted them in the development and implementation of their management systems across a variety of industry sectors including Professional Services, Finance, Local Authority, Government, Training & Education, Transport & Logistics, Waste Management, Utilities, Banking, Manufacturing, Motorway Maintenance, Engineering and Construction sectors.
Caroline is regarded as a leader in her field and has developed a strong reputation for being passionate, professional, dedicated, results driven, knowledgeable, enthusiastic and very much client-focused.
In 2015 she was also recognised by Business and Finance as one of the top movers and shakers in Ireland.   Caroline has consistently been highly recommended by many other organisations and is described by her clients as an "outstanding professional with relentless energy".  Caroline has recently been appointed to the board of Quality Ireland.
Since 2009 Caroline and her team have assisted over four hundred businesses in Ireland, UK and America to achieve certification to international standards such as:
ISO 9001 Quality Management System
ISO 14001  Environmental Management System
OHSAS 18001 Health and Safety Management System
ISO 20121 Event Sustainability Management System
ISO 27001 Information Security Management System
ISO 50001 Energy Management System
ISO 22000 Food Safety Management System
Caroline has a strong reputation for her ability to work effectively with personnel from CEOs to front line operational staff. As an expert in her field, she provides high quality solutions that are simple to understand, delivered on time and within budget. Caroline keenly promotes knowledge transfer to those she works with thus empowering people and making them self-sufficient within their own organisations.
Caroline is described by clients as:
Absolutely superb. She is very thorough. Her technical knowledge and attention to detail are second to none.
_________________________________________