The Association of Energy Engineers (AEE) will host their first European Energy Training "ISO50001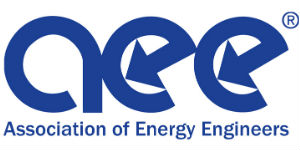 Professional" at ISO50001 Ireland 2021 on the 24th of February in on a virtual platform. This represents a fantastic opportunity for Energy Professionals in this part of the world to meet, network and share ideas, concepts and opportunities. In conjunction with the 1-day conference (ISO50001 Ireland 2021), you will have the opportunity to undertake Training in ISO50001 standard delivered by world leading professional Ian Boylan (Target Energy).
Please take a moment to register for the AEE "ISO50001 Professional" training, delivered by Ian Boylan. By completing the below form you are simply requesting further information on this free 1-hour training initiative and introduction to the ISO50001 standard.
Please complete the below and a colleague will be in contact shortly: