ISO50001 Ireland is an industry conference which will bring together approximately 120 senior management from Irish Business who are considering the transition to this International energy standard, but have yet to make the journey.
The theme/profile of this event is simply to create an exchange of information between organisations who are about to make the transition to ISO50001 and companies who have already made the transition. Our speakers have been carefully selected based on their experiences and knowledge of this standard and are keen to network with delegates in an effort to develop the standard further within Ireland.
ISO50001 Ireland 2015 event programme includes:
___________________________________________
Conor Molloy – EMPI – Event Chairman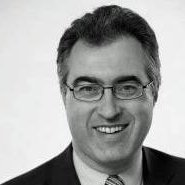 Conor Molloy, is an independent energy advisor with an MSc in Energy Management and Renewable energy from University of Ulster, he is a Certified Energy Manager (CEM), Measurement & Verification professional (CMVP) and trainer for ISO50001.
Conor is a founding member of Energy Management Professionals Ireland (EMPI), and has been accepted as a member of the Association of Energy Engineers, CILT, FTAI, IMCA and EVO.
In recent times, he has trained ESOS Lead Assessors in Transport Energy Auditing at the request of the UK Government's Environment Agency, led the publication of EN 16247-4 Europe's transport energy audit standard and contributed to ISO50004.
Since 2005, Conor's day job has been helping business save fuel and manage their energy usage for profit and reduced emissions.
___________________________________________
Minister Alex White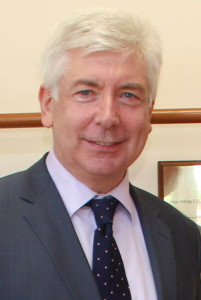 Minister for Communications, Energy and Natural Resources, Alex White, is a Labour TD for Dublin South, and a Senior Counsel.
He was educated at Chanel College Coolock, and Trinity College Dublin from where he graduated in Economic and Social Studies in 1981. He subsequently attended the King's Inns, and was called to the Irish Bar in 1987.
Before commencing practice as a barrister in 1994, Alex White was a current affairs producer with RTÉ for ten years. He subsequently became a leading practitioner in employment and labour law, appearing regularly before the Irish Courts and in employment tribunals on behalf of employee and employer clients. He was called to the Inner Bar in 2010.
He has also lectured on employment law and media studies.
___________________________________________
Kevin Donovan – Energy Manager – Roadstone Limited
Kevin Donovan, Energy Manager Roadstone Ltd, CRH, began working in the Quarrying Industry in 1999. Initially as Clogrennane Lime Environmental Manager, Kevin developed the Environmental Management System in accordance with the IPPC Licence at the facility. In 2004 Kevin became the Environmental Manager for Roadstone Ltd, implementing ISO 14001 in Locations throughout Ireland. In 2007 Kevin developed with the SEAI a strategy for implementation of I.S. 393 at Roadstone. Commencing with Implementation of I.S. 393 at One Location now Roadstone has accreditation to ISO 50001 at 21 Locations throughout the country and the Transport. The strategy is to continue the roll out of ISO 50001. Kevin also was part of the team that developed the I.S. 399 Energy Efficiency Design Standard. In 2011/2012 Roadstone were winners of the IBEC Process Award, in 2014 SEAI Awards, Roadstone were a finalist within the Collaboration and Ambition Award Categories.
___________________________________________
Dermot Walsh – Energy Engineer – Ervia


Dermot coordinates the ISO 50001 Energy Management System (EnMS) on behalf of Gas Networks Ireland (formerly Bord Gais Networks). The scope of the current system includes; energy and water usage of over 200 operational and non-operational sites, including fleet vehicles across Ireland, Scotland and N.Ireland. Gas Networks Ireland successfully achieved certification to ISO 50001 Energy Management System in 2014 and was among the first natural gas transmission operators within Europe to successfully install the management system.
Gas Networks Ireland own, operate, build and maintain the natural gas network in Ireland and connect all customers to the network. Our core purpose is to ensure that over 670,000 homes and businesses receive a safe, efficient and secure supply of natural gas, 24 hours a day, 365 days a year.
___________________________________________
Bernard Higgins – Engineering & Energy Manager – Bank of Ireland

I am the Engineering & Energy Manager at Bank of Ireland where I have worked for the past 22 yrs. Previous to Bank of Ireland I worked in UK / US / Spain. The BoI engineering team responsibilities fall into 3 key areas-
Facilities Management – responsible for the specification and management of corporate FM service contracts for 350 sites Ireland & Britain.
Project Management – responsible for the engineering elements of office & retail fit outs, trading floor and data centre resilience.
Energy Management – responsible for the implementation and operation of ISO50001 & ISO14001 systems, installation of 'Smart Meter' across entire BoI building network, engagement with SEAI, BITC & CRC.
I led the team that won both the Overall Green Business Award and the Green Financial Institute Award in 2011 for Bank of Ireland and was awarded the Energy Manager of the Year 2011 at the DLRCC Envirocom awards.
___________________________________________
Joseph O'Sullivan – Manager of Intel Energy Conservation Program – Intel Ireland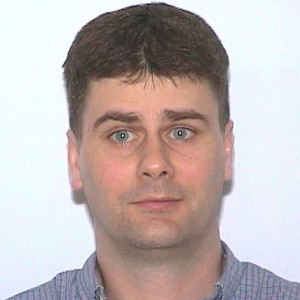 Manager of the Energy Conservation Program across all Intel sites since 2011. The Energy Conservation Program seeks to design, procure, build, & operate Intel's operations for optimal energy efficiency. Between 2011-2014 Intel has invested approximately $100M for resource conservation and efficiency projects to reduce energy usage in its operations. Through the identification and proliferation of best practices across applicable plant operations the Energy Conservation Program has completed over 1,600 individual projects (2011-2014). Projects include chilled water system improvements, a reduction in chilled load through free cooling, the addition of variable speed drives to pumps, installation of more efficient lighting and system controls, heat recovery improvements.
___________________________________________
Kevin Geoghegan – Site Energy Engineer – Intel Ireland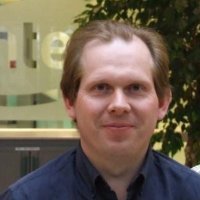 Programme owner for Energy and Utilities Conservation on the Intel Ireland site since 2002. Particular expertise in energy performance improvement, measurement, monitoring and targeting and solution implementation from facilities equipment to process tools. Developed energy management systems on the Ireland site for certification to IS393, EN16001 and ISO 50001 Energy Management Systems standards. Member of National Standards of Ireland Energy Standards Consultative Committee. Founding researcher with i2e2 Energy research centre.
Intel Ireland is used as an exemplar of energy efficiency improvements for dissemination across Intel worldwide. Intel was among the founding members of SEAI's Energy Agreements Programme which led Leixlip to be the first Intel site globally to implement ISO 50001 Energy Management Standard. The company has an extensive programme of energy efficiency actions and has voluntarily invested over €20m in recent years from intelligent lighting to waste heat recovery that provides heating for the cleanrooms in Leixlip.
___________________________________________
John Smith – Ancillary Services – An Post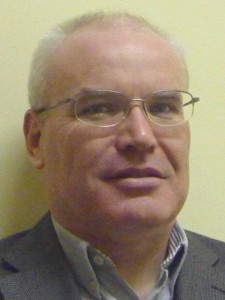 John Smith is a Certified Member of the British Institute of Facilities Management he has over thirty years of Facilities management experience with Guinness (Diageo), Johnson Controls, Vector (Aramark) and now An Post where he is the Facilities Manager with responsible for An Posts Property Portfolio circa 200 properties including the iconic GPO, Mail Centres, Sorting and Retail Offices.
This wide range Portfolio consists of 2million sq ft of Property including both modern and protected structures which brings its own challenges
In this role he has responsibility for all utility usage and energy spend of circa € 6 million. John has lead the An Post Energy reduction and sustainability project reducing An Posts energy usage by 9% in 2014 and improving its performance among its postal sector peer group (International Postal Commission IPC) from 23 to 8. This group includes other blue chips postal operators as DHL, TNT and Royal Mail
To provide the structure for the improvements in An Post energy and sustainability policies An Post implemented ISO 50001 in 2013. This roll out included the creation of bespoke energy plans for all our main energy users, the development of an energy monitoring system, and the creation of a tool box of energy improvement policies and practices.
___________________________________________
Majella Kelleher – SEAI – Head of Energy Demand Management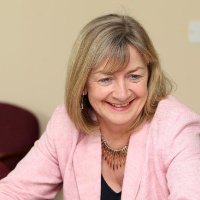 Majella Kelleher is Head of Energy Demand Management with SEAI with responsibility for programmes in business and the public sector. Majella is a graduate of University College Cork with a civil engineering degree and of Trinity College Dublin with an MBA, and more recently an MSc in Management (OB). Since joining SEAI she has filled a number of roles prior to her current one – most recently as Head of Sustainable Energy Deployment where she had responsibility for a range of deployment schemes in the domestic sector. Prior to this she worked as a business consultant both in Ireland and abroad.
___________________________________________
Ian Boyland – Association of Energy Engineers

– Auditing for effectiveness – based on evidence not opinion – where do you start?
– Verification of savings & verification of the action plan.
– Should the non-meeting of an EnPI be a non – conformance or not?
– How do you establish the base line, and do I need to adjust the base line in response to business changes?
– Auditor competence and independence.
___________________________________________
Donal O'Herlihy – Pfizer Ireland – Energy Engineer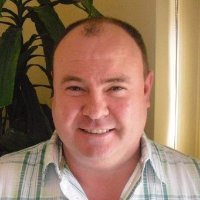 Utilities & Energy Engineer at Pfizer Little Island, Co. Cork
Donal coordinates the sites ISO 50001 Energy Management System (EnMS) and is responsible for the Utilities department at Little Island.
With a background in Marine Engineering, Donal's current role includes support of production processes and the delivery and management of site utilities and that include steam generation, compressed air, chilled water, low-temperature cooling water, large scale HVAC, waste-water treatment and various process equipment
Pfizer Little Island was the first Irish site to be certified to the EnMS IS:393 in 2007 and has since transitioned through EN:16001 and attained ISO:50001 certification in 2013.
___________________________________________
Emma Cooke – Certification Europe – Business Developement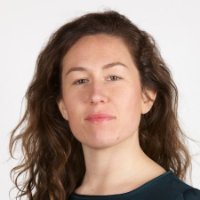 Emma works closely with Certification Europe's clients accross a wide range of industry sectors advising them of their best route towards achieving ISO certification. Emma has extensive experience working with senior management in industries ranging from IT, manufacturing, telecom, pharmaceutical, food & beverage and financial. Emma is a key member of Certifications Europe's team working closely with clients to a range of options for their industries best practice in preparing their organisation before an ISO certification assessor visits their business. With a background in Event Management, Emma has organised and managed a number of corporate events in Ireland. Most recently, Emma hosted a number of business seminars including a recent event outlining " S.I.436 Article 8 " with the objective of developing knowledge and awareness within Ireland's energy management community of under the EU Energy Efficiency Directive.
___________________________________________
Iarnrod Eireann – Willie Pierce – Energy Manager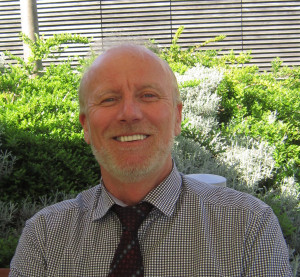 B.E. Electrical Engineering (Power) UCD 1977
Graduate of Institute Of Marketing COMAD 1985
Wide ranging experience in private industry until 1996:
Building Services Design
V. Switchgear, Contracts Manager.
Energy Management systems
Automotive Industry (G.M. subsidiary)

Account Manager
Production Control Manager
Business Unit Manager
Quality Manager

(Q101, GMGQS, ARG 100, QS9000)

Supplier Development and Purchasing Manager

Kaizen, Lean Processes, Global Sourcing.

Supplier Development European Operations (Delphi PES)

Rail Industry (Iarnród Éireann)

Procurement Manager, Mechanical
SAP Implementation Manager (MM)
Procurement Manager (Infrastructure and New Works)
Manager, Energy & Environment.
Married, with 3 children, all of them studied Science.
___________________________________________